Wondering what the best sides for soup are? I've got you covered with this handy guide.
The most popular soup recipes on my blog include this Creamy Italian Quinoa Soup, my Hungarian Mushroom Soup, and Tomato Bisque.
But no matter which type of soup you're serving, you're guaranteed to find a perfect side dish here.
Slurp-Worthy Soup + Amazing Side Dish = PERFECTION!
When serving soup for dinner, some really stellar side dishes can really help complete the meal.
From classics such garlic bread and bruschetta, to healthier options such as sauteed spinach and grilled peppers, there are so many options.
So, let's dig in!
Keep reading to discover 30+ of the best side dishes to serve with soup!
What to Serve with Soup
This Arugula Salad recipe with red wine vinaigrette is my go-to green salad. The arugula has a peppery bite to it which pairs wonderfully with the acid in the vinaigrette. It's the perfect salad for pairing with rich dishes.
Get the RECIPE
Toasty, buttery, herby, covered in a dusting of salty parmesan cheese, piping hot and fresh out of the oven—our homemade garlic bread recipe is everything you're craving right now, and then some.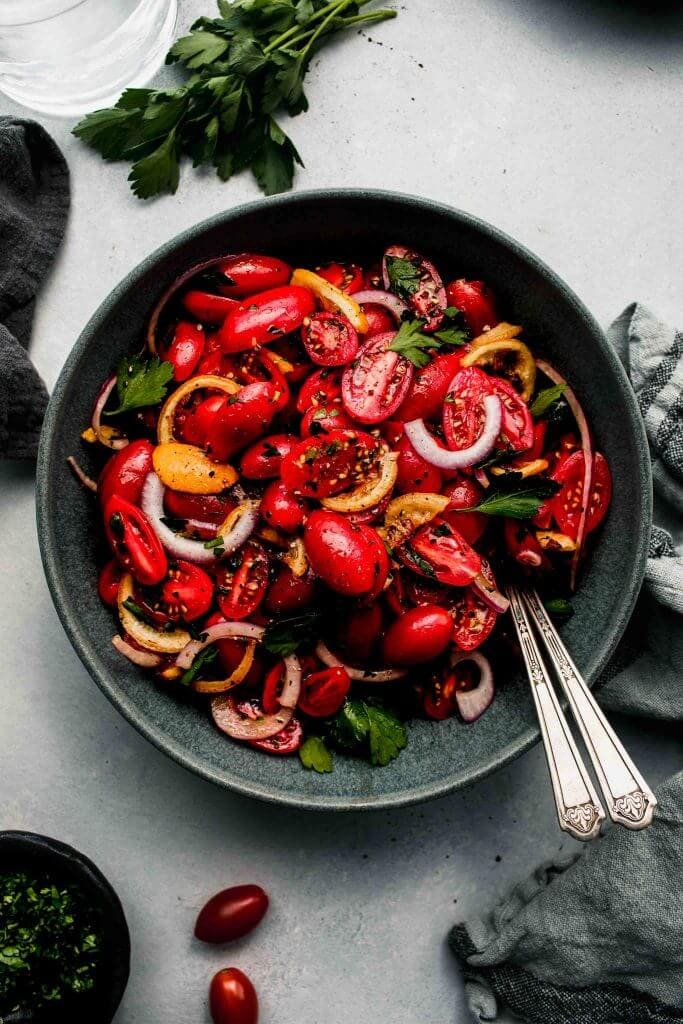 This Cherry Tomato Salad with Roasted Lemons is the perfect side dish. Sweet tomatoes combine with a tangy vinaigrette and delicious roasted lemons. 
Get the RECIPE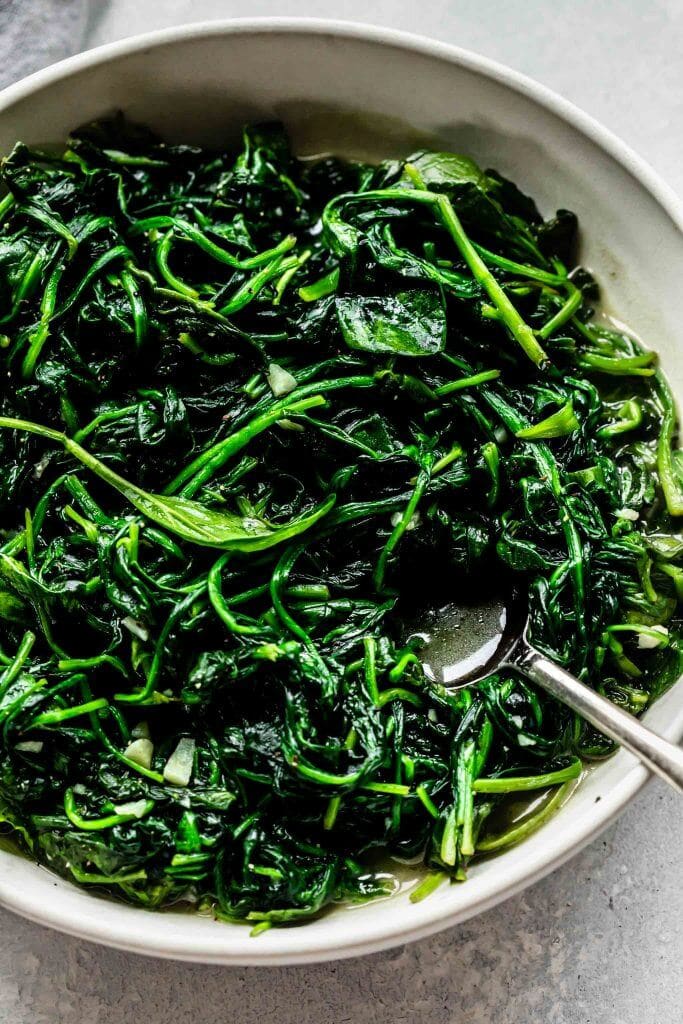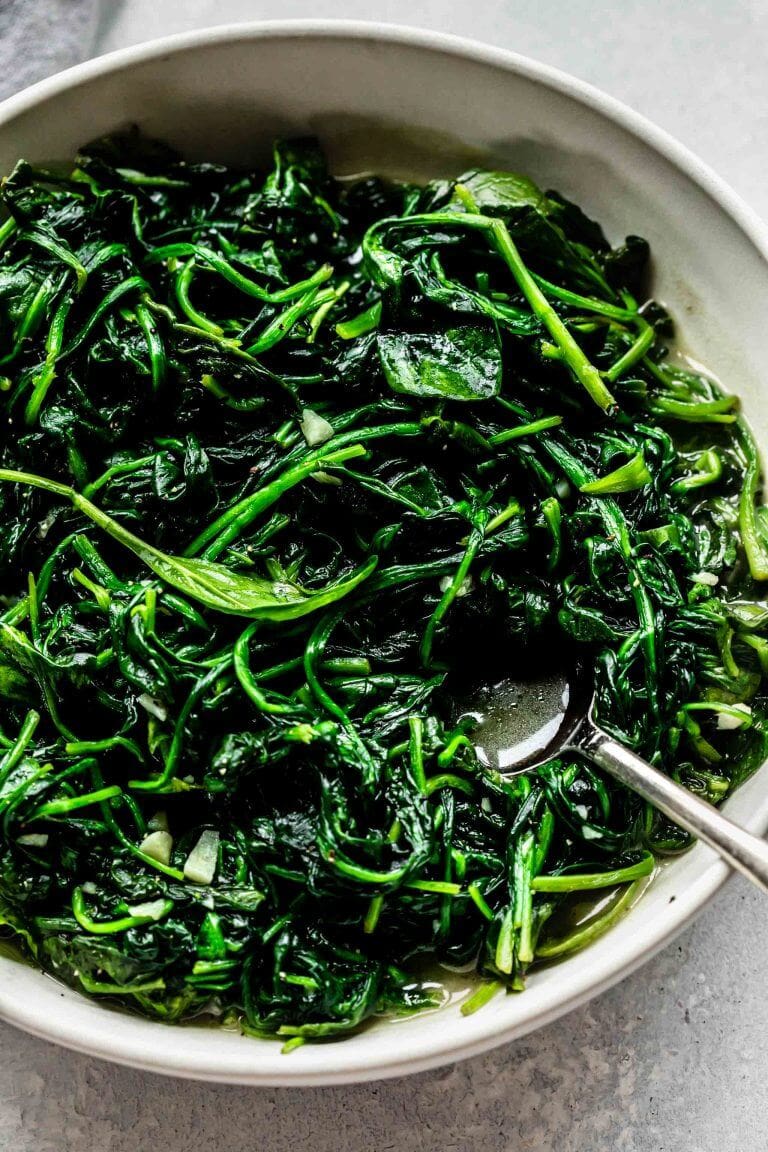 Add a healthy boost of nutrients to your dinner with this easy Sauteed Spinach. Baby spinach is added to a skillet along with garlic and olive oil, then sauteed gently to create a simple side dish that pairs with any meal!
Get the RECIPE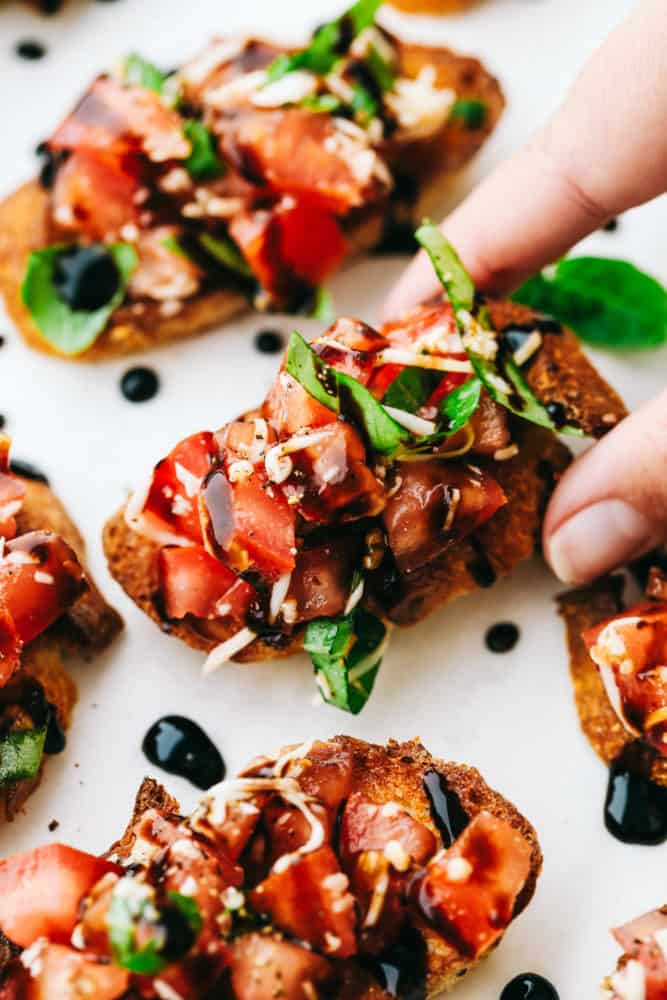 This bruschetta is easy to make with fresh, ripe Roma tomatoes, shredded mozzarella cheese and drizzled with balsamic vinaigrette over top of a French baguette. Bruschetta comes together quickly and easily!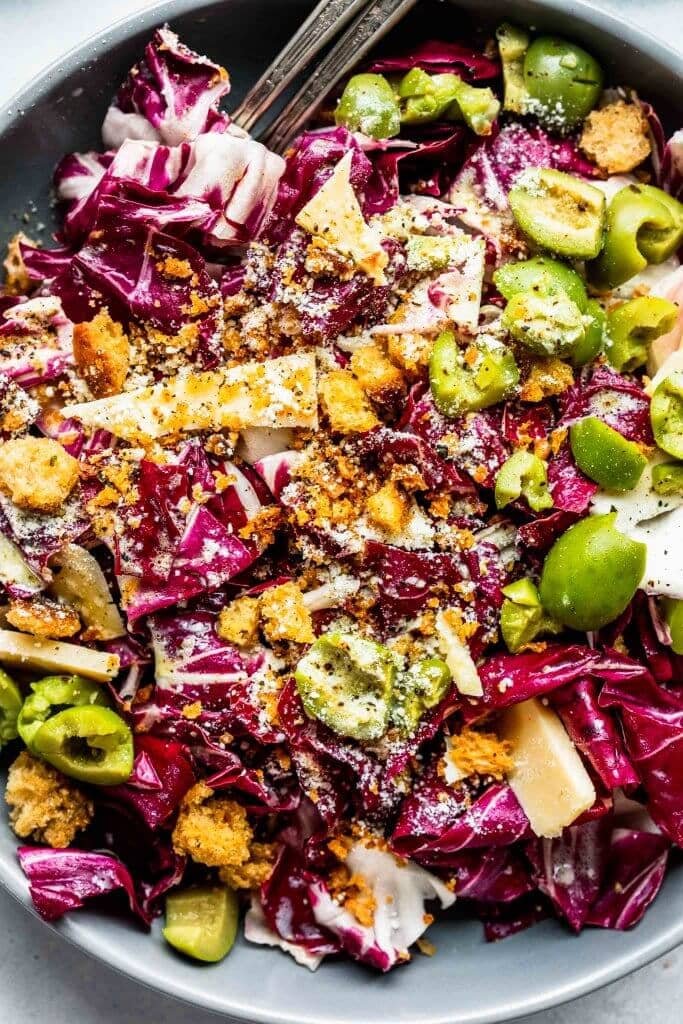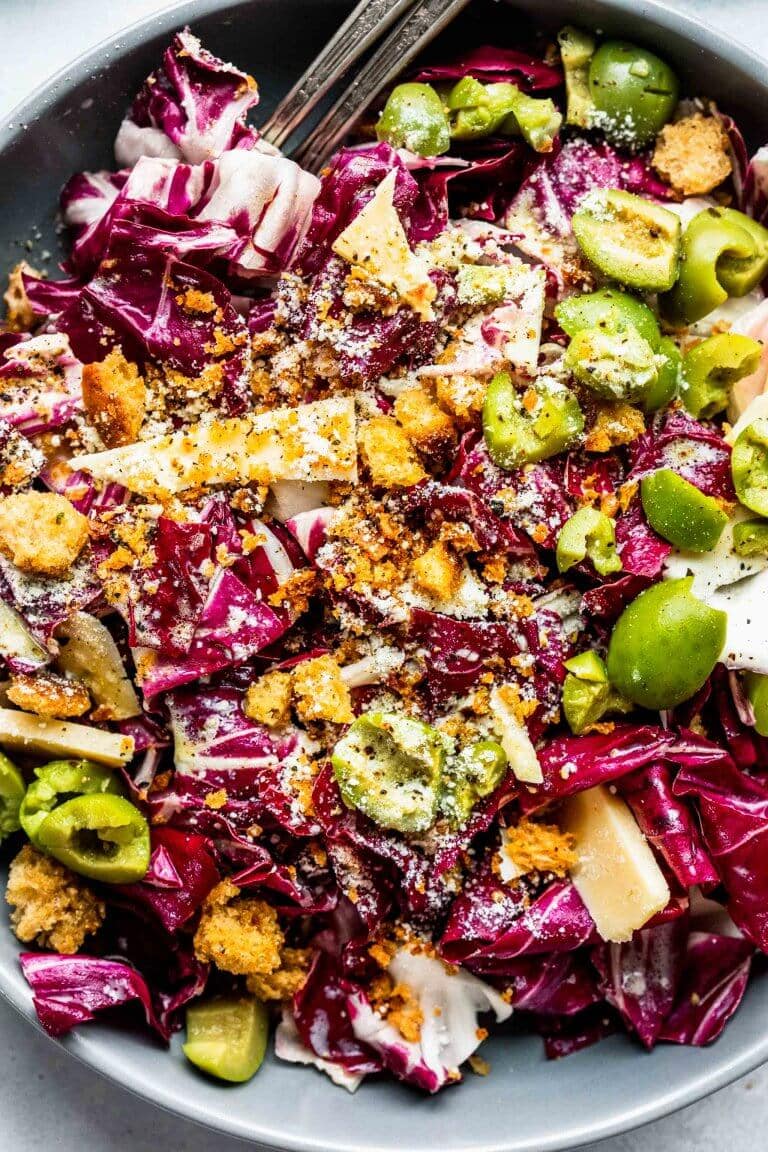 This delicious Radicchio Salad is dressed in a creamy lemon-vinaigrette and tossed with buttery calvestrano olives, tasty breadcrumbs and nutty parmesan cheese. And, a special tip ensures that your radicchio won't be bitter!
Get the RECIPE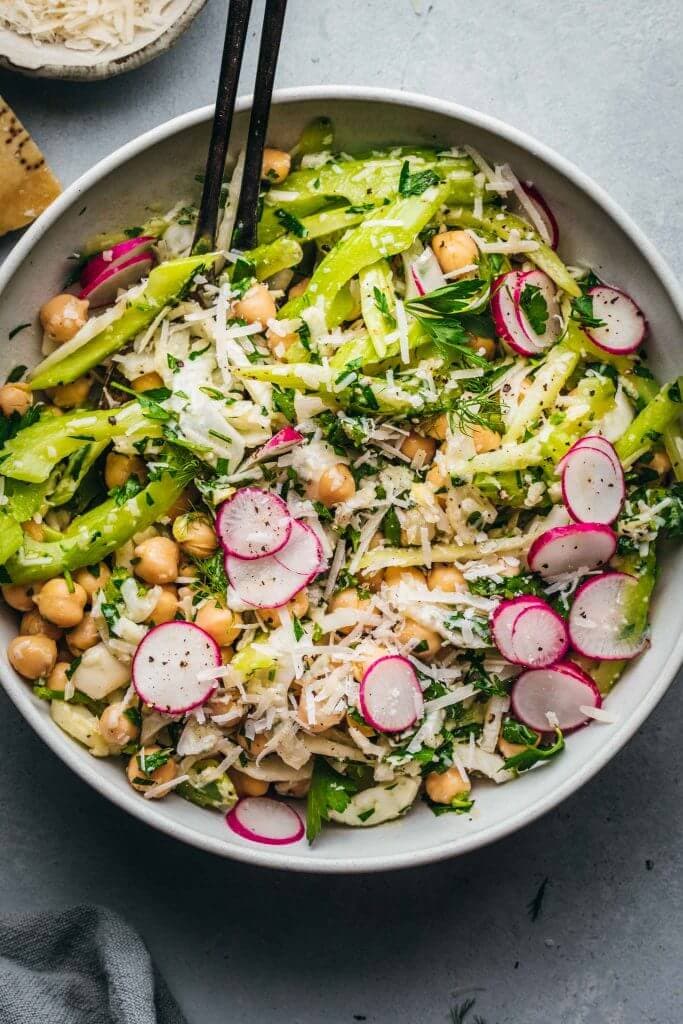 This Fennel and Chickpea Salad is tossed in a light citrus vinaigrette & topped with parmesan. It's the perfect make-ahead salad for potlucks or lunches.
Get the RECIPE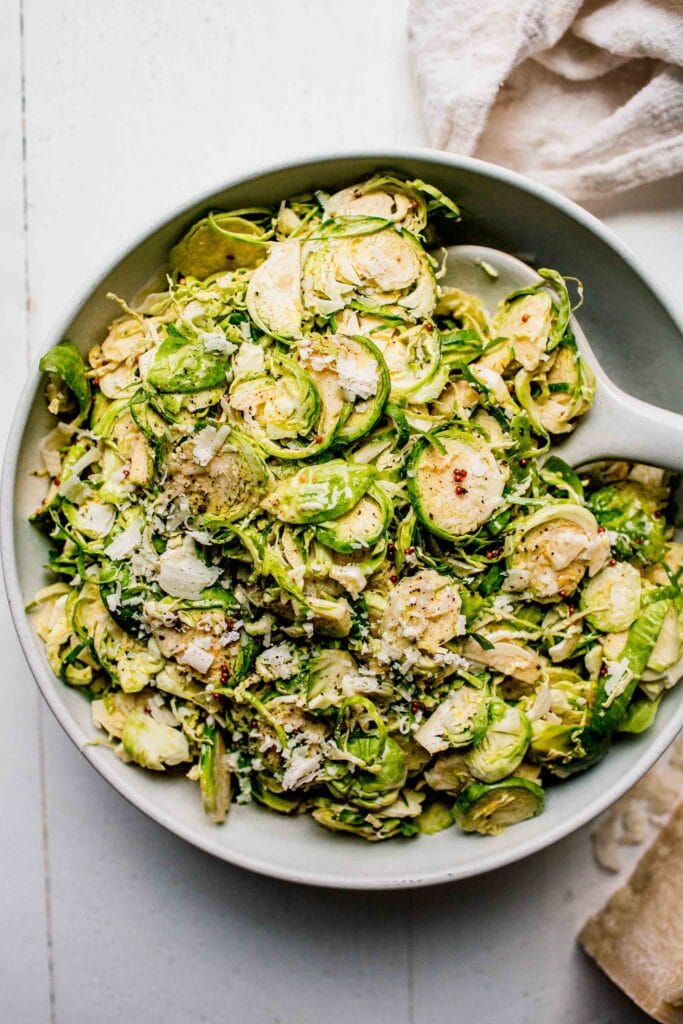 This Shaved Brussel Sprout Salad with Mustard and Parmesan is tossed in a light red wine vinaigrette and makes a delicious, crunchy side dish.
Get the RECIPE
This simple Italian salad is the only side salad recipe you need. It fits perfectly with any pasta dish and finds good company alongside a whole roasted chicken or delicate fish dinner.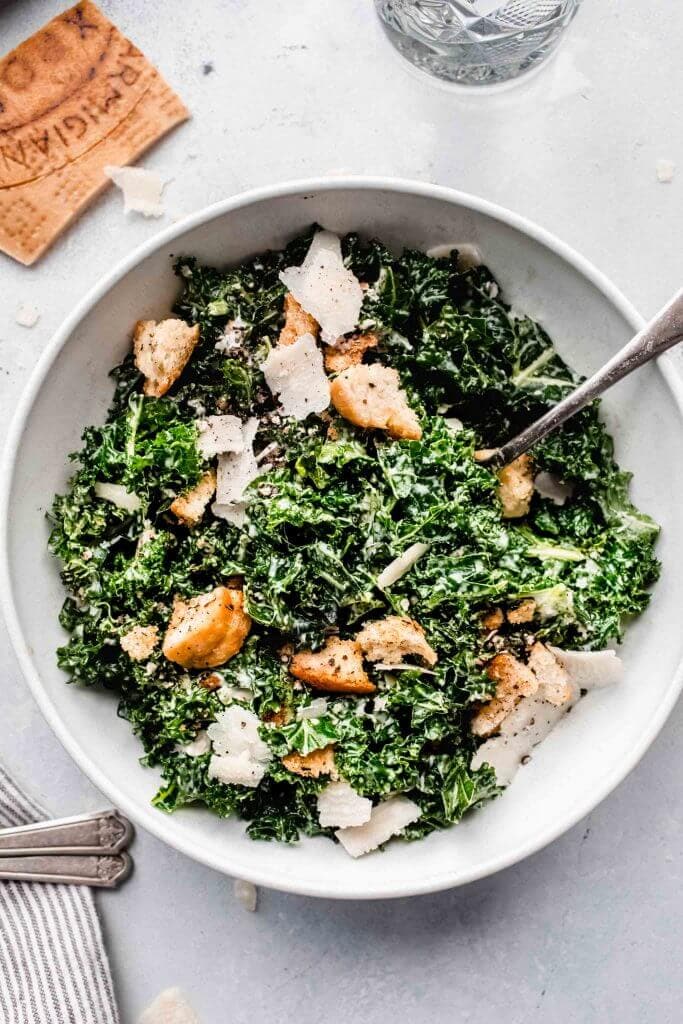 This Kale Caesar Salad is topped with crispy homemade croutons and parmesan cheese. Massaging the creamy garlic dressing into the kale makes it extra tender and delicious.
Get the RECIPE
This flavor-packed Italian Chopped Salad will win over everyone around the table! Hearty meats, crisp vegetables, tons of cheese and a zesty Italian dressing combine to form a highly addictive salad!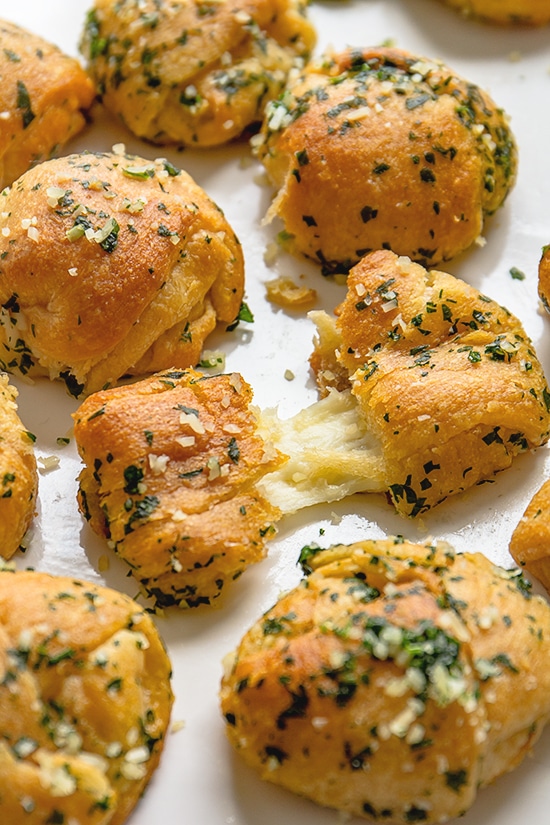 We are finally in the home stretch of Super Bowl food sharing. So from now until Friday, I have some recipes that you can throw together in a matter of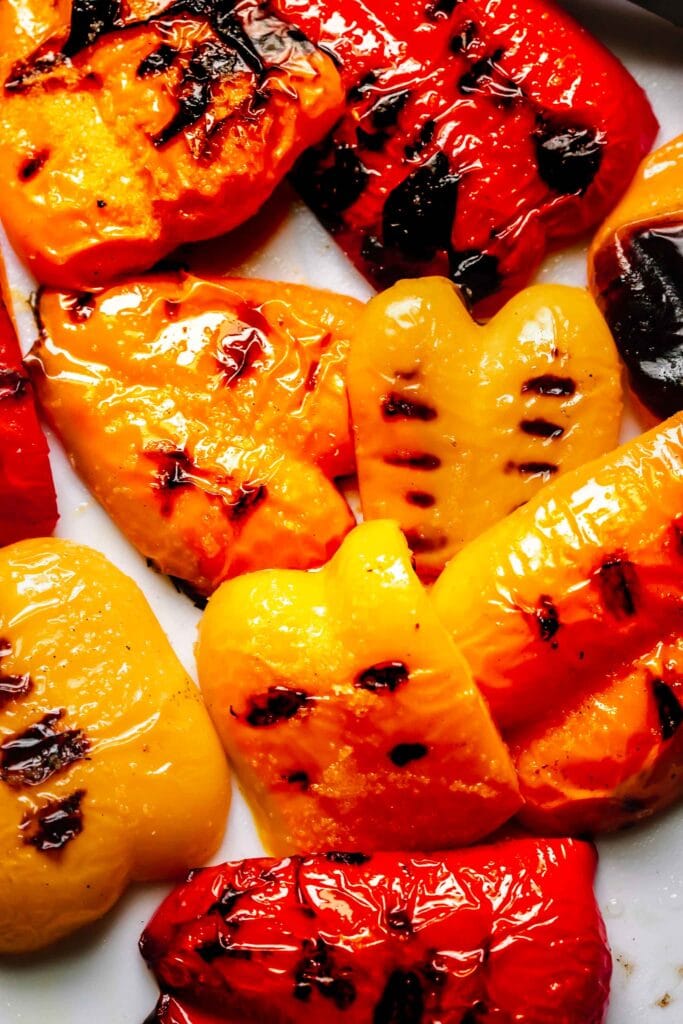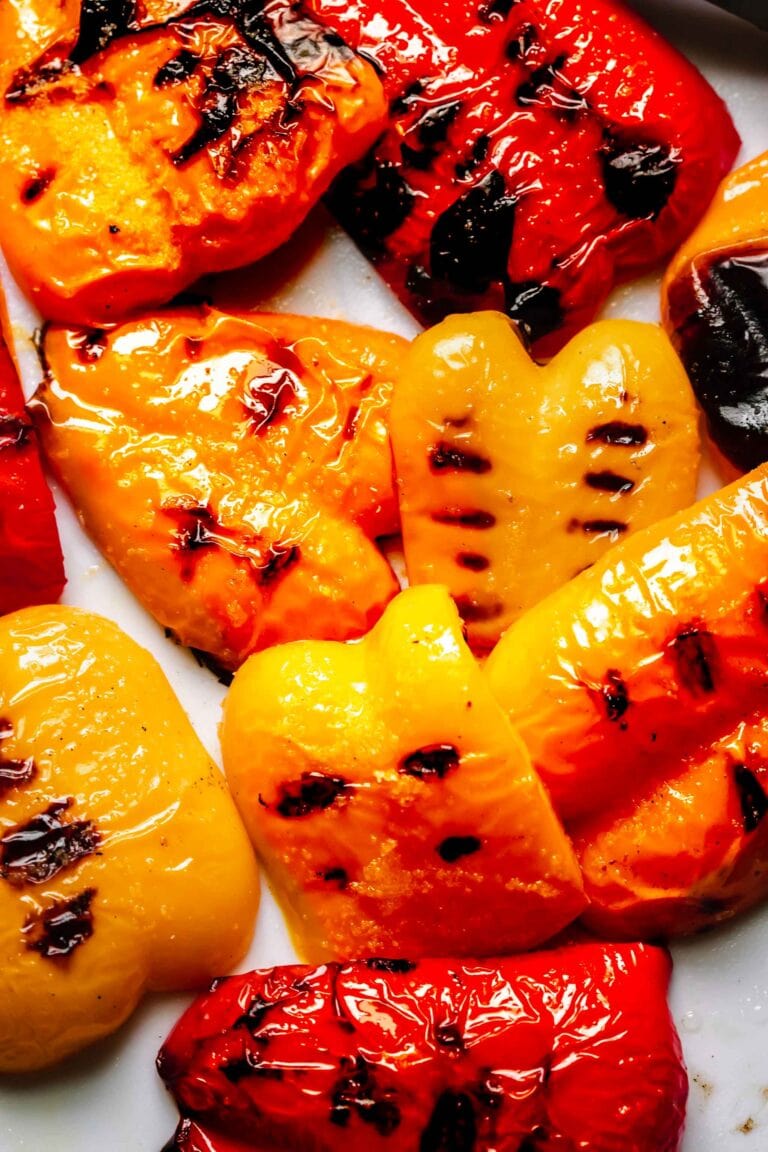 Learn how to make perfectly tender and blistered Grilled Peppers at home! It's one of the best and easiest side dishes you can add to burrito bowls, fajitas, or pair with grilled meats.
Get the RECIPE
Caesar salad is a staple on restaurant menus across the country, but we've yet to find one as perfectly blended as this one – crisp romaine is tossed with creamy dressing, crunchy croutons and premium Parmesan. All hail Caesar!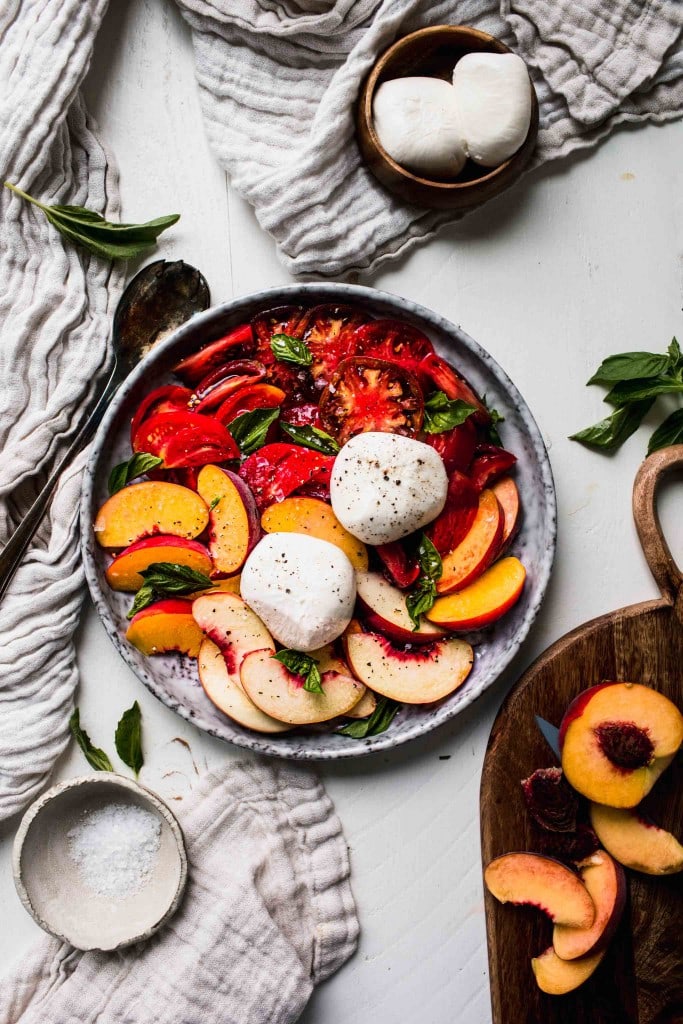 This fresh and tangy Peach Caprese Salad features sweet peaches, creamy burrata cheese, and juicy tomatoes. A perfect blend of summery flavors, this simple yet delicious salad is the ideal late summer side dish!
Get the RECIPE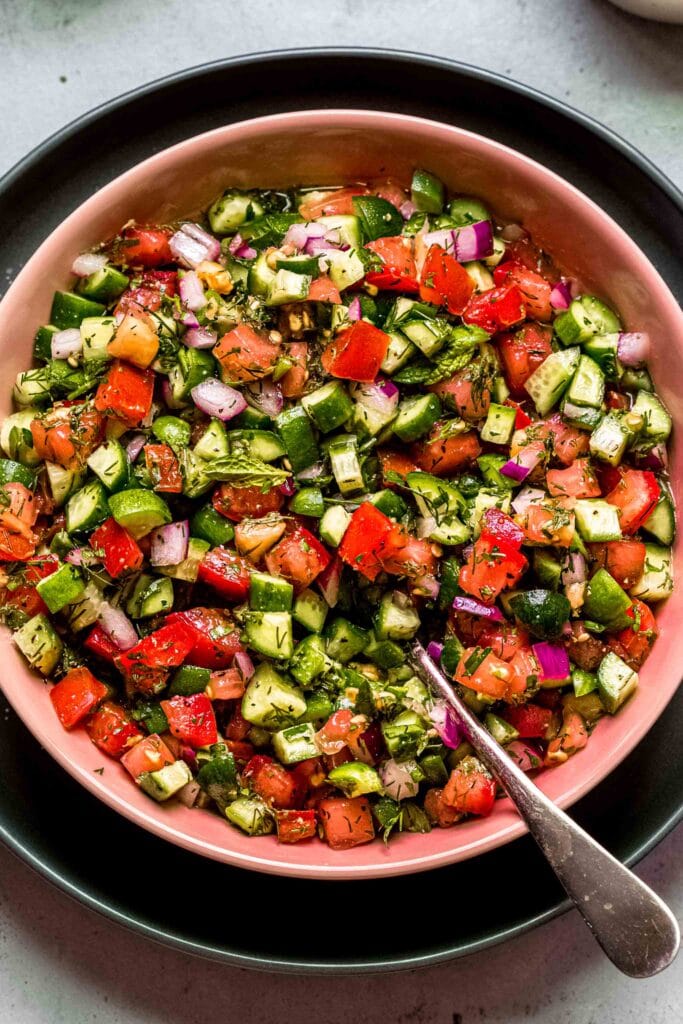 This simple Shirazi Salad recipe features fresh cucumbers, juicy tomatoes, and crisp red onion. Dressed with plenty of fresh herbs and tossed with a tangy dressing made with lime juice and olive oil. Every bite is bursting with refreshing flavors!
Get the RECIPE
This EASY sauteed zucchini recipe takes just 10 minutes! A simple technique for how to saute zucchini with butter and garlic makes it turn out perfect every time.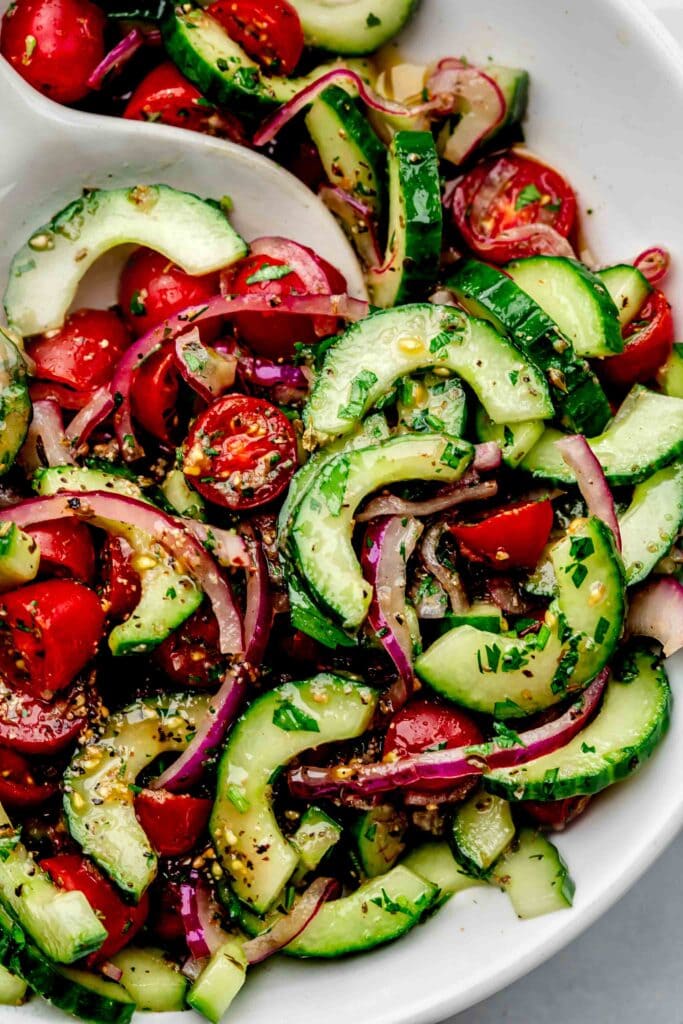 This Tomato Cucumber Salad features fresh cucumbers, juicy tomatoes, and crisp red onion. Dressed in a tangy homemade red wine vinaigrette, every bite is bursting with refreshing Mediterranean flavors!
Get the RECIPE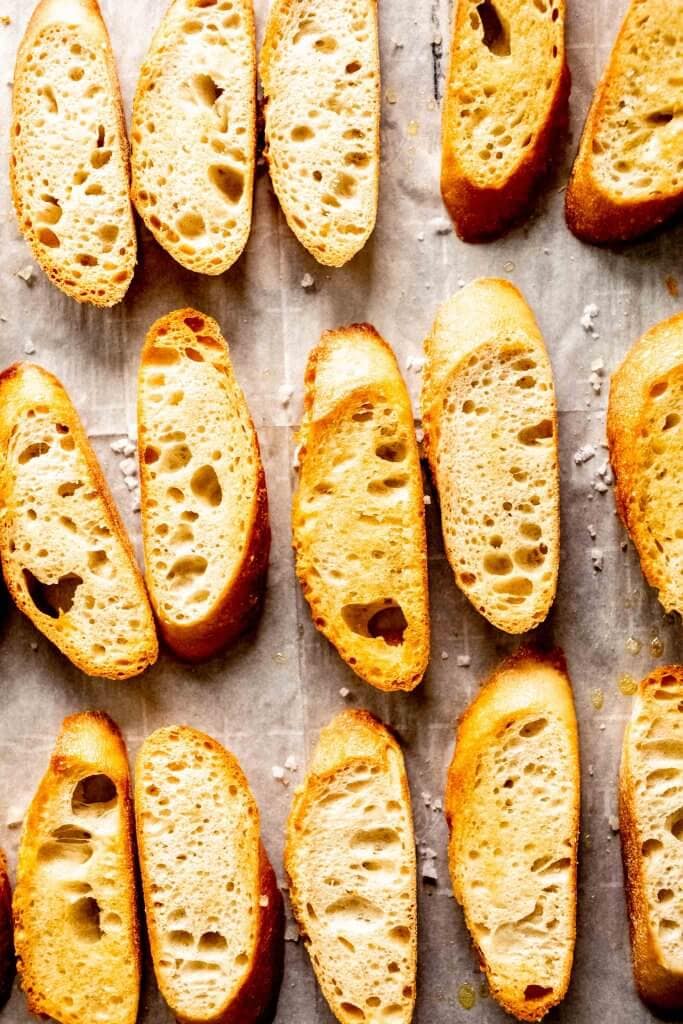 Crostini are easy to make at home using just 3-ingredients – bread, olive oil and salt. This simple crostini recipe is the perfect appetizer for parties. You can make them ahead of time and serve them with a variety of toppings.
Get the RECIPE
This grilled broccolini is topped with a tangy apple cider vinaigrette and marcona almonds for a delicious crunch. It's a perfect side dish for autumnal menus or Thanksgiving. 
Get the RECIPE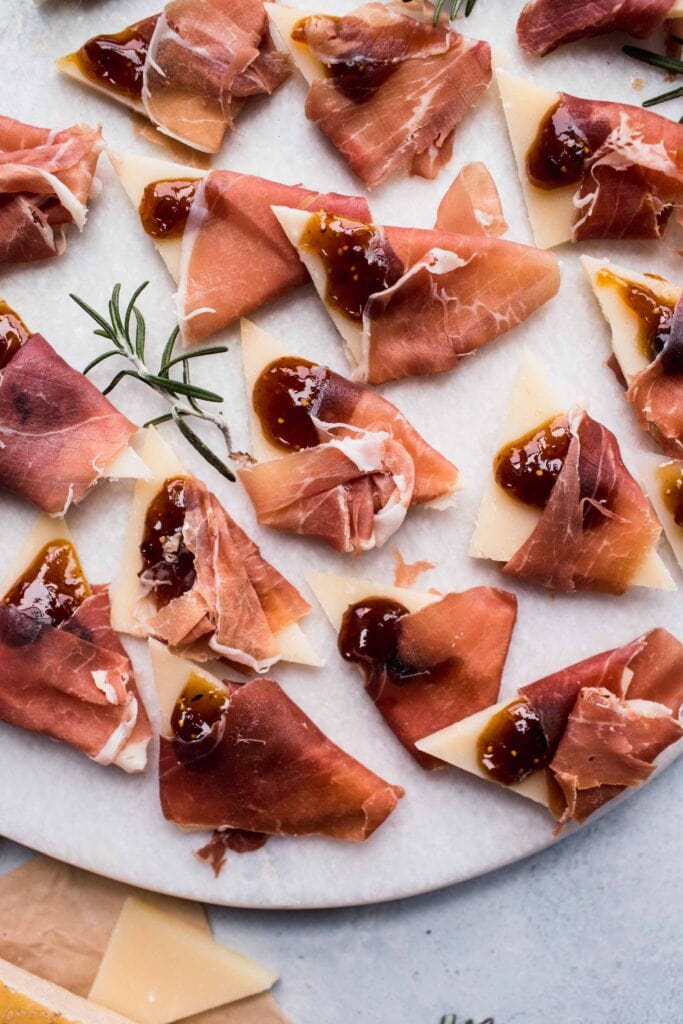 These bites of Prosciutto Wrapped Grana Padano with Fig Preserves are the perfect party snack. This easy to make, no-bake finger food comes together in under 10-minutes.
Get the RECIPE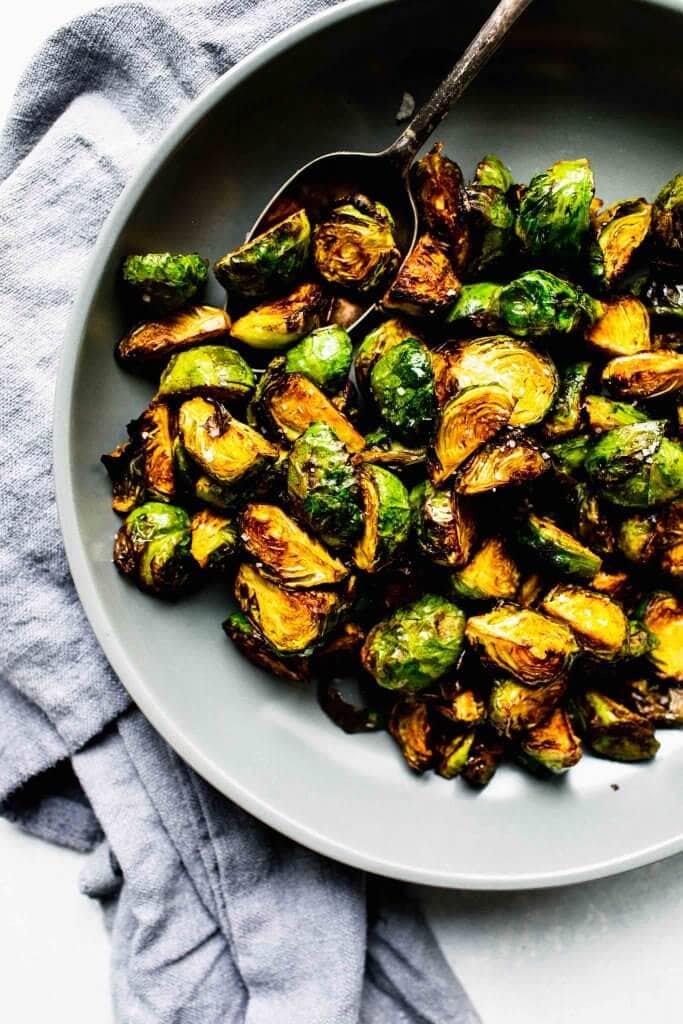 Air Fryer Brussel Sprouts cook up crispy and delicious with minimal oil with the help of your air fryer! Dressed simply with balsamic vinegar and a sprinkle of salt. You'll love these!
Get the RECIPE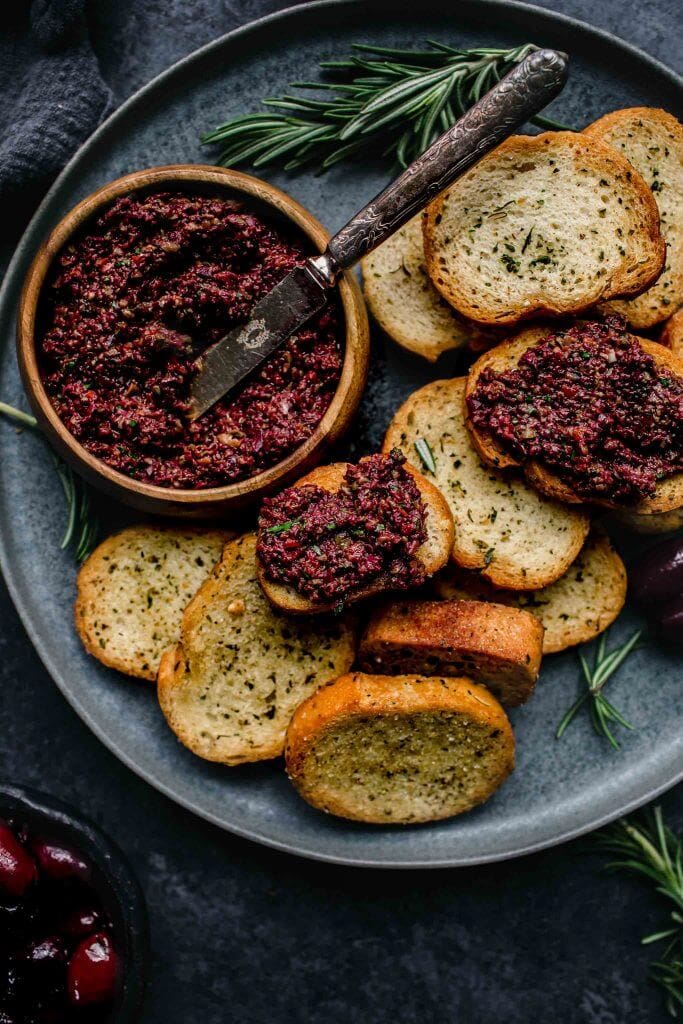 This easy Olive Tapenade recipe comes together in just 10 minutes in your food processor or blender. It's amazing as an appetizer for parties, served as part of a charcuterie board, or used as a sandwich spread.
Get the RECIPE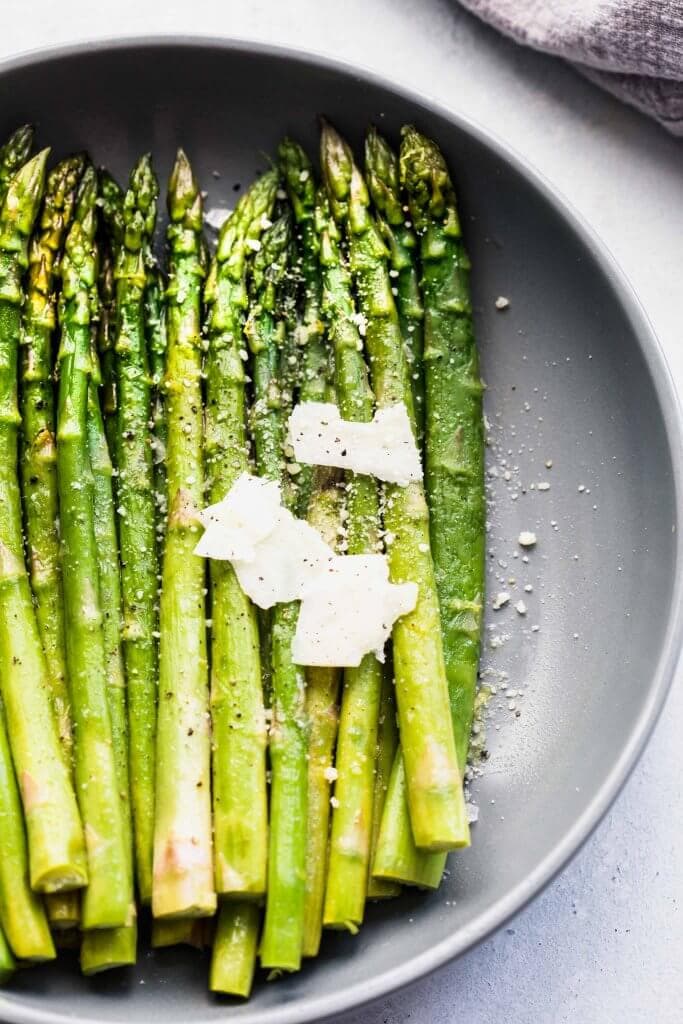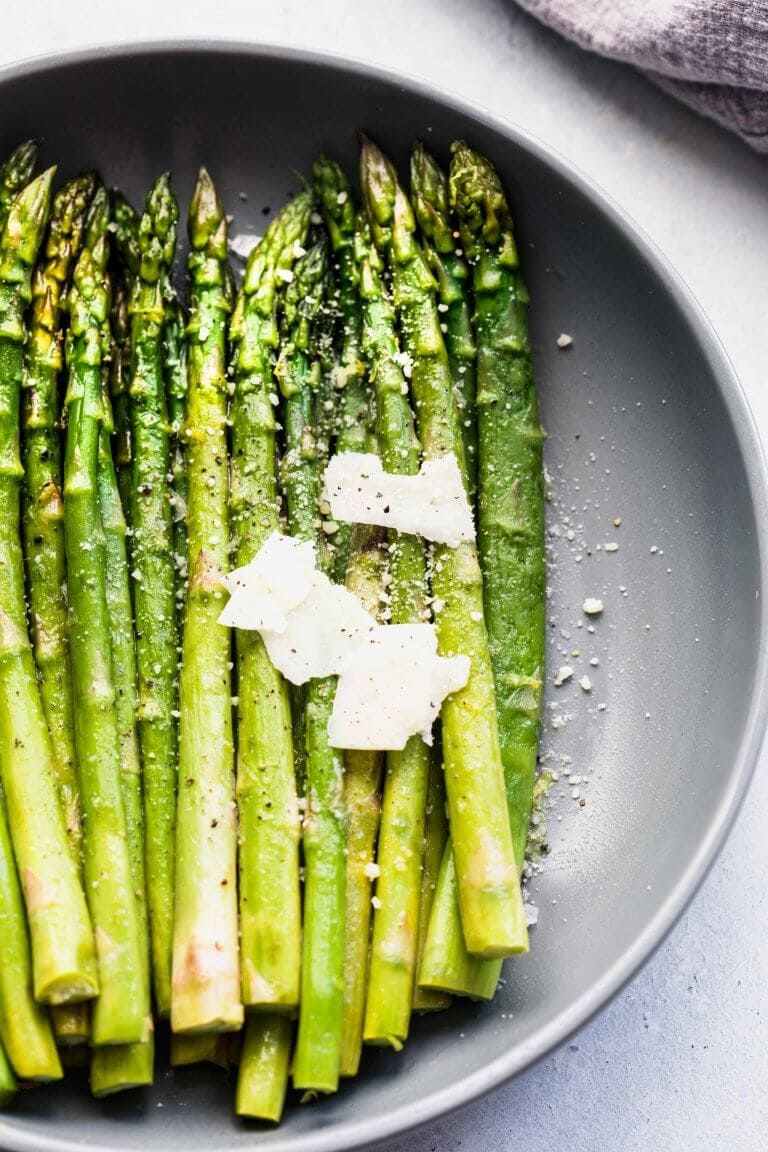 How to cook perfect asparagus sous vide. Bright green, perfectly cooked spears. With three options for flavoring – garlic, parmesan or lemon.
Get the RECIPE
This Pesto Farro Salad is hearty & delicious. Farro is tossed with pecan pesto, parmesan & arugula, then topped even more pecans for a great crunch.
Get the RECIPE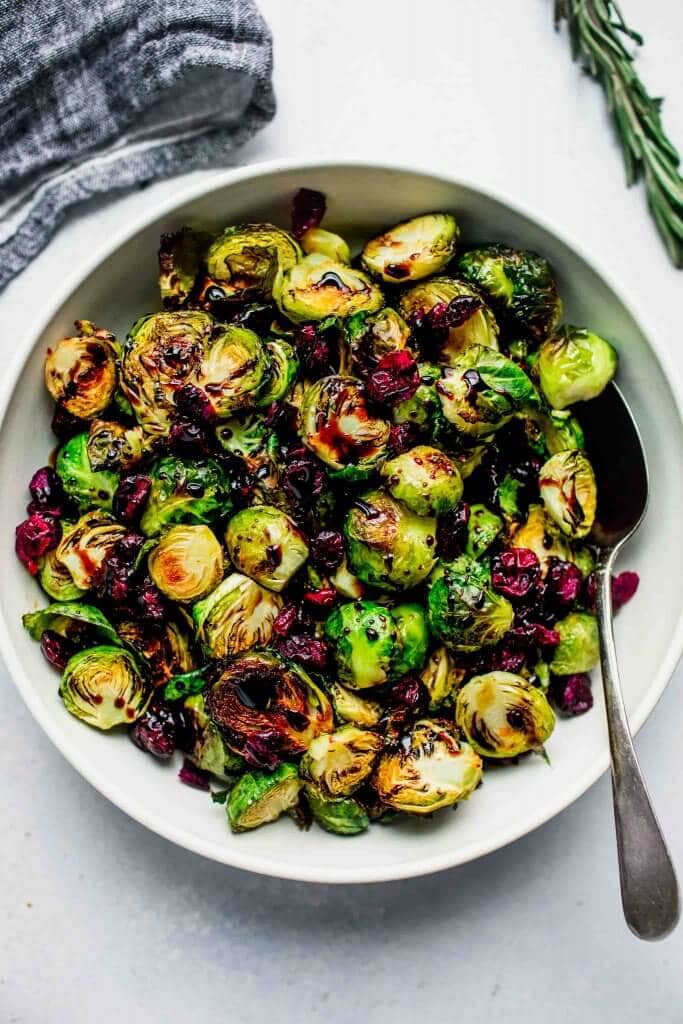 These Roasted Brussels Sprouts with Balsamic Reduction & Cranberries make a simple and elegant side dish that both kids and adults love!
Get the RECIPE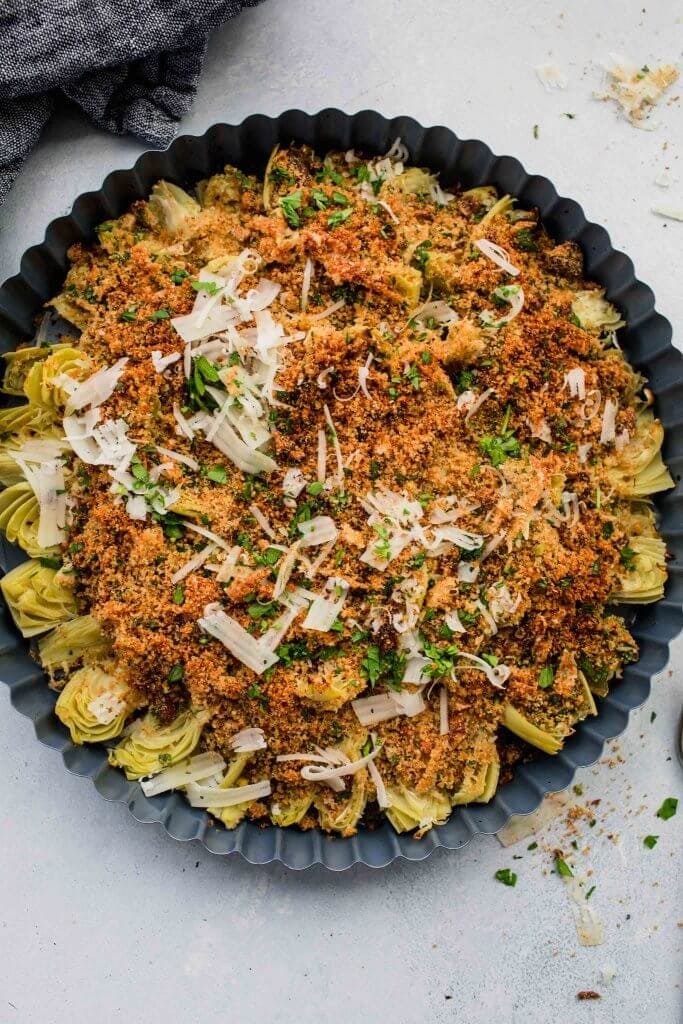 These Stuffed Artichoke Hearts take all the work out of actually stuffing an artichoke. Canned artichoke hearts are arranged in a dish and topped with a "stuffing" of breadcrumbs, parmesan cheese, and garlic.
Get the RECIPE
Instant Pot Artichokes are quick and easy to make with the help of your electric pressure cooker. Plus, this recipe gives them SO much flavor!
Get the RECIPE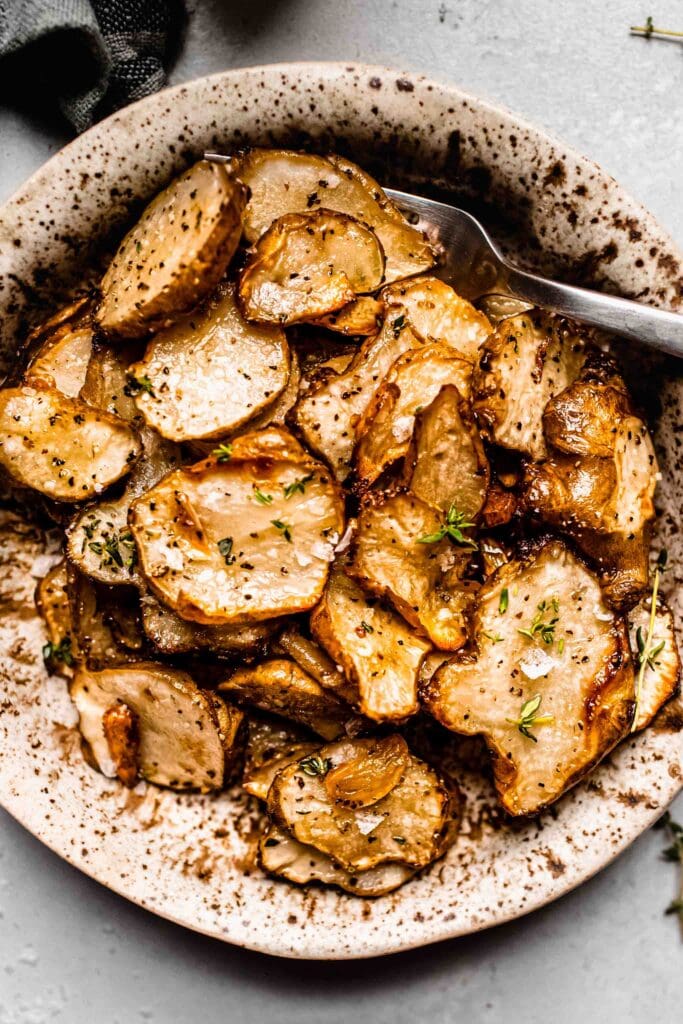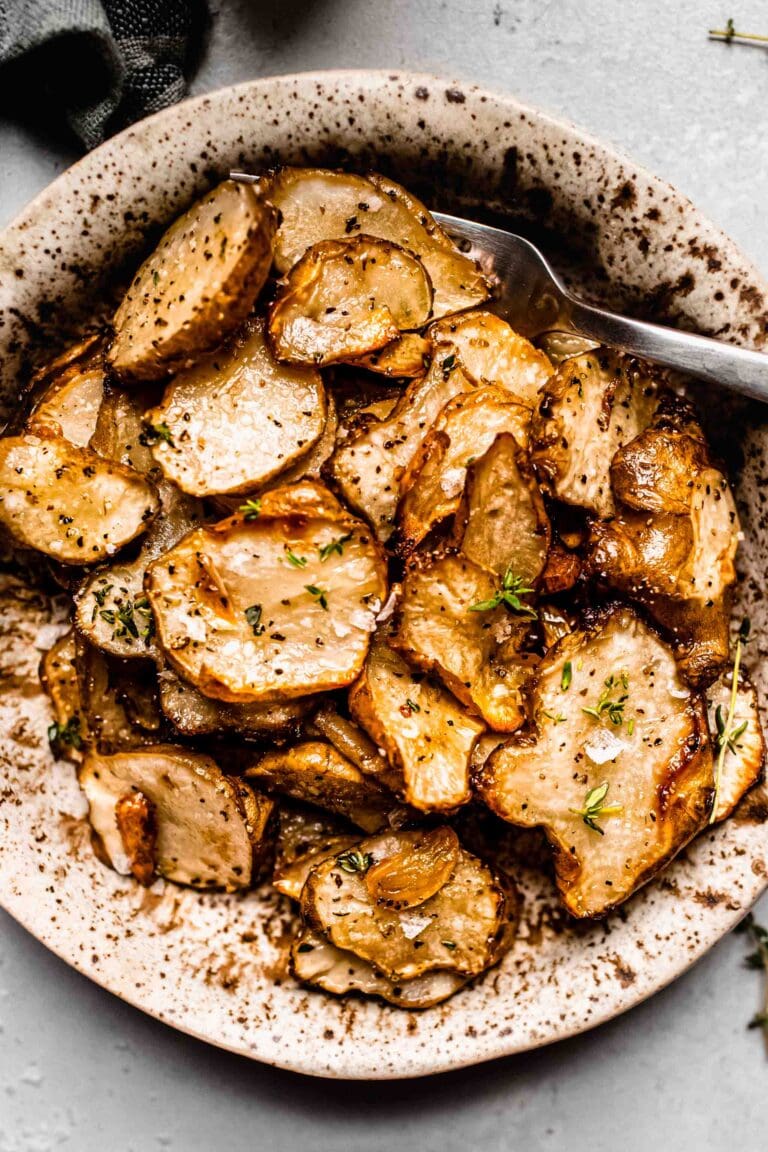 Sunchokes are a knobby root vegetable that can be prepared in more ways than you can imagine! In this recipe, you'll learn how to roast them with olive oil, garlic, and thyme. It's an easy side dish you can pair with anything.
Get the RECIPE
This Shaved Fennel and Celery Salad comes together quickly and has such a delicious light lemon vinaigrette and wonderful crunch. It's the perfect side salad for rich and hearty dishes like pasta or braised short ribs.  
Get the RECIPE
How to Make Ahead and Store
Many of these soup side dish recipes can be made ahead of time and stored in the refrigerator for a few days or even in the freezer. Simply check the individual recipes for full storing instructions and details on how to make ahead. 
Favorite Soup Recipes: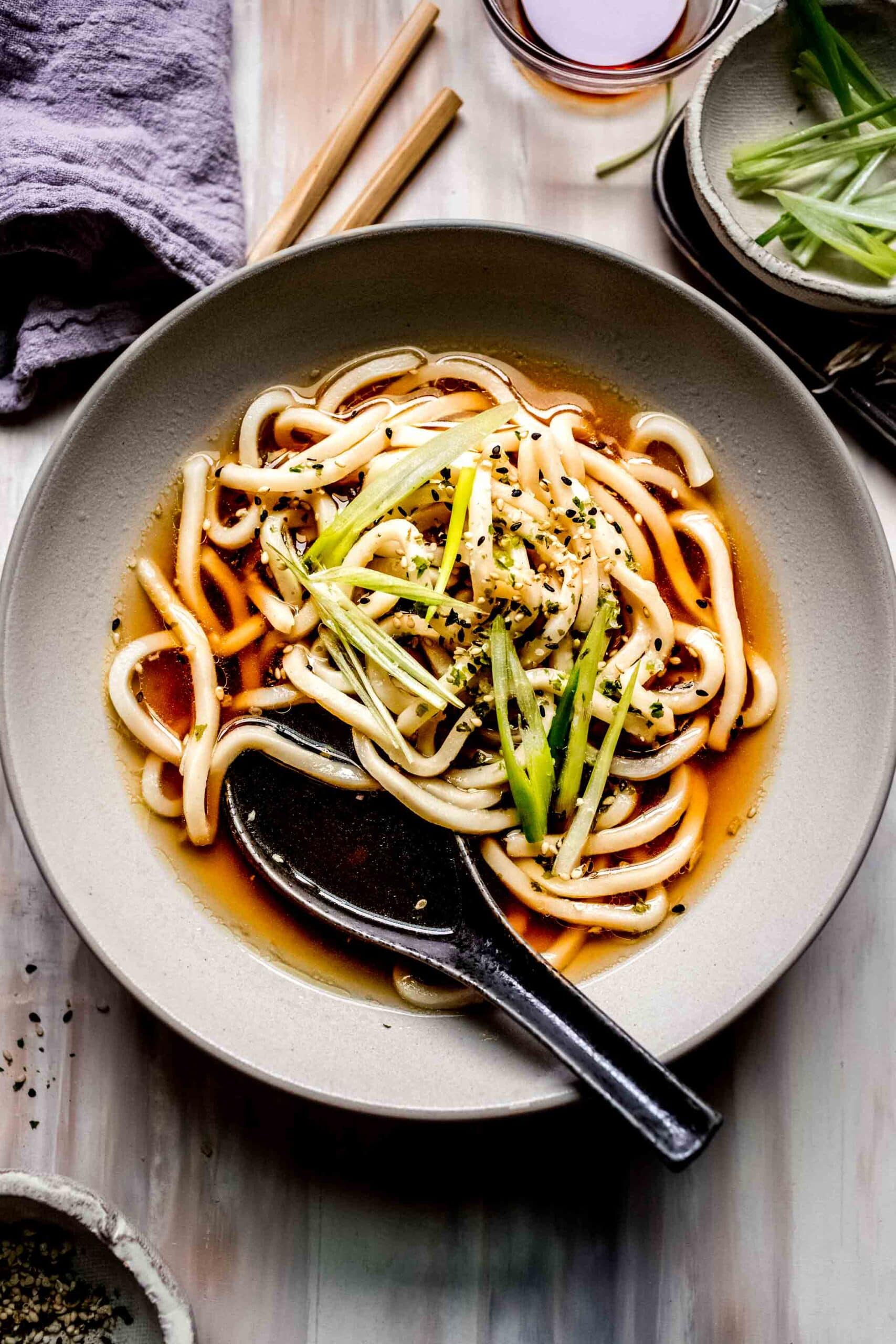 More Side Dish Recipes:
Did you Make Any of These Soup Side Dishes?
Please leave a comment and rating below, if you loved this round up of sides for soup. Also, be sure to snap a picture of your finished dish and share it with me on Instagram using the hashtag #platingsandpairings and tagging me @platingsandpairings.
HUNGRY FOR MORE? For more great Platings & Pairings recipes, be sure to follow me on Pinterest, TikTok, Facebook, YouTube and Twitter.
1

shallot

(finely minced)

1/4

cup

extra-virgin olive oil

2 1/2

teaspoons

red wine vinegar

1

teaspoon

honey

Kosher salt and freshly ground black pepper

1

teaspoon

Dijon mustard

5

ounces

baby arugula

1/4

cup

pine nuts

(toasted, for topping)

1/4

cup

shaved parmesan

(for topping)
Combine the shallot, oil, vinegar, mustard, honey and salt and pepper in a small mason jar and shake to emulsify.

In a large bowl, toss the arugula with enough of the vinaigrette to just coat the leaves.

Season with additional salt and pepper and top with toasted pine nuts and parmesan.
Calories: 194kcal | Carbohydrates: 4g | Protein: 2g | Fat: 19g | Saturated Fat: 2g | Sodium: 23mg | Potassium: 181mg | Sugar: 2g | Vitamin A: 710IU | Vitamin C: 5mg | Calcium: 48mg | Iron: 1.1mg